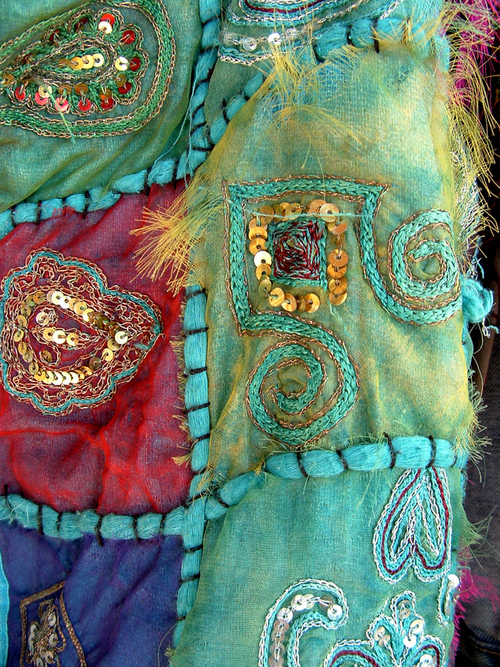 Mention the words 'textile art' to anyone who isn't familiar with them, and they may conjure up images of large pieces of abstract art designed more to sit in a gallery on display than in the average home. However, there is more to textile art than this, and most people don't realise that they can create pieces themselves.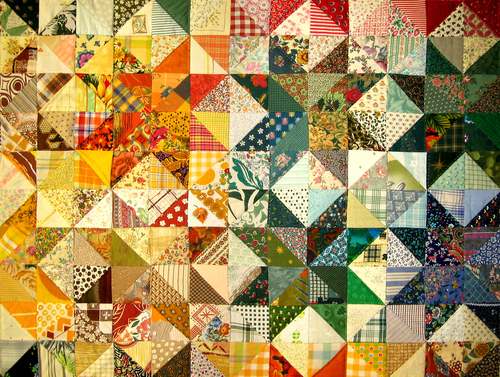 Home Sewing
Around the home, there are opportunities for people to create their own 'textile art'. For example, why not choose unusual fabric and make curtains or blinds for one of the rooms in the house? It is the act of being creative and making something new with material that makes it textile art. Anyone new to sewing can start off with something relatively small and straightforward, such as cushion covers. It is straightforward to create statement pieces for the home this way.
The art of quilt making is another way that people can learn more about textile art. Quilts can be as simple or as decorative as you want, and they are an excellent way to give a room a homely, comfortable ambience. For example, consider making small 'lap' quilts to put over the back of armchairs or larger quilts to cover a bed. They add colour and warmth to a room and, with a sewing machine, can be made relatively quickly.
Anyone with a creative flair in dressmaking can add an artistic touch to the clothes that they create. Even beginners can learn to embellish favourite pieces to make them unique. Fabric for dressmaking can be found at a reasonably low cost in markets and online, and there are patterns for all levels of ability available too.
For inspiration, why not take a look at some key wardrobe pieces such as blazers or skirts? There are styles to suit every size and shape and for every season of the year. You can then plan your dressmaking to fit with these pieces in your wardrobe. For example, a navy blue blazer might be a good option as part of your work wardrobe. You could consider making a navy skirt to go with it or using fun floral fabric to make a blouse.
Finally, if you want to create textile art on a smaller scale, you could consider taking up embroidery or cross-stitch. You can make small designs that can then be used on birthday or Christmas cards for that really personal touch.