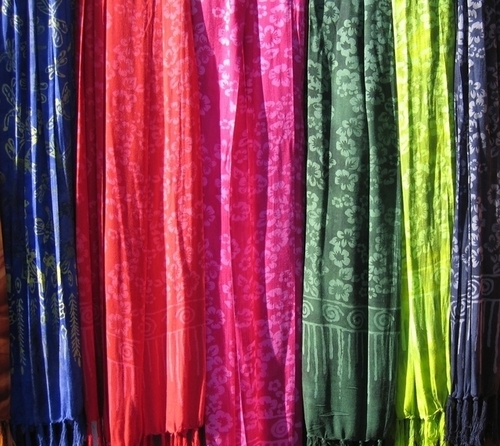 To create art using textiles, you need a lot of skill and plenty of imagination. Sometimes you can get something that looks great simply by accident, but mostly you need a good design to work to get that polished finish a lot of artists crave.
Patchwork Rugs
Making rag rugs was a popular pastime many years ago. They remain a staple in many households because they are light, colourful and easily cleaned. However, some people prefer a thicker pile or patchwork rugs in their living areas. Whatever rug you may choose, there is likely to be one to suit your taste and current interior decor.
Sewing
Sewing your own clothes or even quilting a blanket for winter are both considered to be textile arts. You can even take it one step further and tie-dye or print your own designs onto the fabric you are using. Textile arts cover such a wide range of things that you might not even realise your favourite hobby is considered to be art.
Batiks
Batik is a beautiful way to decorate fabric. If you are lucky enough to have had a great art department in school, you will likely have learnt this skill in your early teens. If not, the basic principle is using melted wax to create patterns on fabric and then dying them. The wax creates a void area that the dye cannot penetrate. The visual effect, when done right, is stunning, it is an art in its own right, but the fabric can be then used to create other pieces, clothes, quilted blankets or even wall hangings.
Wall Hangings and Soft Furnishings
If you have a little artistic streak and are good with a sewing machine, you can create some lovely wall hangings depicting anything you can imagine; seascapes, landscapes or even abstract images all look great when made from textiles. But have you considered soft furnishings such as cushion covers or fabric blinds?
You don't have to limit yourself to rugs; you can make so much using textiles. Your imagination is your only limiting factor.