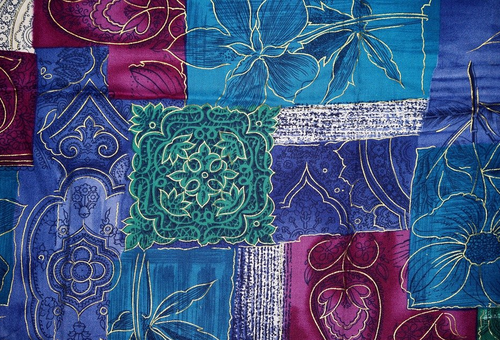 For those who have a creative nature, they are always looking for new mediums that they can use to express themselves. While there is plenty of choices and options, one that may get overlooked is the use of textiles for the creation of many different types of art forms.
Becoming a Textile Designer
Another option for those who want to enter into the world of textiles is to become a designer. Here their creativity can be pushed to the limit.
The Textile Variables
For those who want to create art pieces with textiles, there are different categories or mediums they can use for this that come from other sources such as:
Animals
Plants
Minerals
Synthetics
Each of these has something exciting to offer and can provide some wonderful challenges for those who wish to work with textiles. What is interesting is the exact same project can be completed with each of these mediums, allowing the finished product to have a completely different look.
Getting Started
There are some basics to learn when it comes to textile art. As mentioned above, understanding the different components that provide the textiles is the starting point. Once that has been decided then focusing on a theme will be the next step. This is going to include what the finished piece is going to depict. For example, is it meant to tell a story? Then another component of the theme will be the colour choices.
Getting Ideas
A starter stumbling block can be with coming up with ideas for the textile art project. Being observant of the artist's surroundings can be an excellent way to get some ideas. For example, the artist may see something that they want to duplicate with the use of fabric. This could be from a photograph or an object of nature.
Techniques
As an individual begins to take an interest in textile art, they will soon come across many different techniques that are used in art creations with this medium. For those who are just starting it is a good idea to learn about some of the basic techniques. As one becomes more experienced, they can then experiment with creating their own ideas.
A Purpose for the Finished Piece
To help to get started with a textile art project, it is essential to have a purpose for the finished piece. This will help the textile crafter to go through the steps of their project. For example, perhaps the crafter is making a piece of textile art for their bedroom. If so, then the wants and needs will be the guiding factor. Or it may be for a gift which will create a different set of criteria.