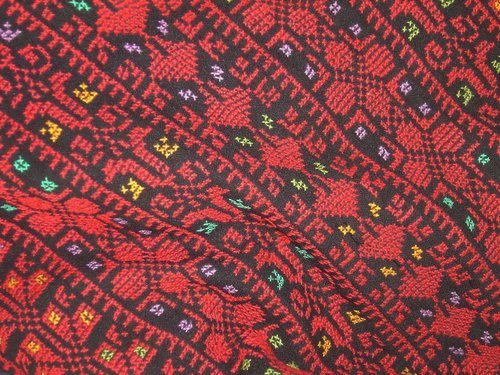 Creating textiles art is an activity that has been in place for more than 10,000 years. The process has become greater over the years and there are now beautiful pieces designed by different artists every day. Most artists now use social media as a platform to showcase their work. Here are some of the leading textile artists you should follow for inspiration.
Alexandra Bircken
The German artist was born in 1967. She is known for her style in combining natural and synthetic textiles in creating pieces. She gets her ideas from nature and traditional crafts. Her unique style of using nature is one of the things about her that inspire people. You can follow Alexandra on Instagram @alexandrabircken. She has a total of 6660 followers on Instagram. You can also check out her designs on her web page, alexandrabircken.com.
Sheila Hicks
The American artist works and lives in Paris. She was born in 1934. She is famous for her innovative ideas on sculptural art. She uses natural materials and distinctive colours to give each of her pieces a personal narrative. A lot of people are inspired by her ability to use rare materials, such as bamboo, feathers and fibres. You can follow her on Instagram @ateliersheilahicks. She has 18.5k followers. You can easily check out her designs at sheilahicks.com.
Tanya Aguiniga
Tanya is an American artist based in Los Angeles. She was an undergraduate student when she started her art career. Her work is always raw, emotive and rustic. She gives her pieces a simple appearance, though they are made using intricate designs. Tanya combines textiles and activism. You can follow her on Instagram @tanyaaguiniga. She has a total of 19.7 thousand followers on Instagram. Her pieces of art are also available at tanyaaguiniga.com.
Sarah Zapata
Born in 1988, Sarah is a new designer who took the textile design industry by storm. She mostly works on creating abstracts, textile sculptures and wall hangings. You can follow her on Instagram @sylk_z. She has 5188 followers on Instagram.